How to become a Life Coach in USA? - Coach Dr Paras
"Coaching is the universal language of change and learning." - Unknown
As the days pass along, I recall my initial days of getting into life coaching. It has been close to a decade and I still don't fail to reign in the power it holds, not just in helping other people but how it has been a lucrative affair for me as well.
I remember my first life coaching session, one that I took for myself. I remember the coach making me sit down, listening to what I had to say, and then responding with compassion and curiosity. The accuracy and the right partnership and support baffled me. I knew that I wanted to leave a similar impact on other people's lives as he did on mine.
And, so the journey began. Fast forward to today, it has been 8 years in the running and I don't regret one thing that I have achieved in this time. I have talked to numerous clients with problems concerning their personal and professional life and the one thing everyone said was that they didn't feel heard. I knew what they were talking about, so I knew how to extend a helping hand and being a sounding board to my clients.
Ever since those initial days of getting into life coaching, I knew that I wanted to educate and support as many interested individuals as I could. So, when someone came forth and asked, "How to become a certified life coach in USA?", I knew not to disappoint them.
Assuming that you have come down to this article, I am assuming that you are looking for the same too. So, without further ado, scroll down for all the information you need to know about becoming a life coach and the basics involved in it.
Who is a Life Coach?
The main purpose of a life coach is to guide and support their client to live their life to their full potential. Although not many individuals are assertive over this profession, it is becoming a lot more mainstream than you'd expect.
Reports from the International Coaching Federation suggest that there are over 53,000 life coaches practicing globally, helping people get heard and guiding their life to bring their vision to fruition.
The job description of a life coach involves a lot of particulars. Besides the actual session with the client, there are a host of administrative jobs that need to be sorted too. From preparing contracts to the involved legal documents. There are marketing and bookkeeping prospects too.
Also, life coaching caters to people from different age groups, requirements, and life crises. So, a potential client can approach a life coach to get help with a complex life situation, an issue with work, or even something that is prohibiting them from reaching their potential.
A life coach in London can help you through:
Active listening
Paraphrasing
Questioning skills
Leveraging the correct coaching tools
Guiding the clients through mental roadblocks
Creating awareness and reflective space
Unlocking a client's full potential
Typically, a session starts with a general introduction where a life coach tries to understand the blockages in one's life and tries to clear and mend them throughout the session. Some complex situations can require multiple coaching sessions while a few others can be tended to in a single one.
Is Life Coaching for You?
While it is very easy to find answers for how to become a certified life coach, it is difficult to understand if it is the right path for you. I struggled with similar thoughts initially before I decided to take a leap of faith and get started with this journey. Sometimes, you need to trust your gut feeling and go with it. If you feel like you could help multiple others achieve their dreams and reshape their lives to their vision, why not do it?
However, if someone asks, "Who can be a life coach?" The simple answer to that question is that anyone who has a passion to support peoples' well-being can become one. There are no regulatory authorities preventing you from becoming one. However, you do need to follow ethical codes and ensure that your talent is genuinely being used for the good of the people.
Since people with extremely complex situations seek the help of a life coach, it is a given that your educational background will play a huge role in the process. If you don't have proper education, credentials and the salient experience to back up your claims, potential clients will move on to the next best option.
So, when I started off my footing in the life coaching industry, I knew I had to work on my skills and polish and refine them further. Making myself approachable, reliable and a good name in the market was what drove me to where I am today. I knew that no one would pay for underqualified services, so my focus was on enhancing the skills first and so should you.
Also, even though life coaching isn't backed by regulatory boards, an under or even unqualified life coach can do more harm than good. So, if you are willing to take on those challenges, work on your skills, acquire the fundamental life coach training, life coaching is a lucrative business option for you.
How to Become a Certified Life Coach?
Now that I have shared a quick insight into the basic foundation of life coaching and what it entails, it is time to discuss the secrets. How do you become a viable and reliable life coach?
Keep in mind that becoming a life coach isn't as easy as printing it on your business card and then calling yourself one. You need to actively take the necessary training, understand the skills required, and then get to onboarding clients.
Typically, you can diverge into a life coaching profession with the current qualifications that you have. There are no restrictions. The only thing that drives you to become a good life coach is attention to detail and dedication to what you are doing.
Besides that, the following are some of the other pointers to keep a check on if you want to become a life coach:
Find your niche
This can seem a little confusing to some because "Isn't life coaching a niche in itself?"
Well, our lives are divided into different parts – personal life, growth and development, professional lives, romantic lives, etc.
So, as a life coach, you can specialize in one of the specific niches to grow your portfolio and onboard clients that you know you'd be good with. There are life coaches that even help clients deal with their health and nutrition issues to get their lives back on track.
However, don't limit yourself because as a life coach, you will find yourself diversifying into multiple niches depending on the client's complexities in life. So, now and then, you will divert from your central focus and that's fine too.
As more times pass, it becomes a lot easier for you to feel comfortable talking to your clients and help them transform their lives into a better place.
Develop your coaching vision
Coaching vision helps you identify your business view and understand the spectrum of people that you will serve and how. This is typically the initial phase of starting your life coaching journey. Typically, when deducing your coaching vision, there are a few particulars that one needs to keep in mind:
Identify the personal interests and strengths that can further help support the clients in the future
Determine the coaching niche that one would be good in
Identify the specific coaching tools that would help your client
Focus on the amount of time you can pursue this as a profession
How much money do you want to make as a full-fledged life coach?
Understand and self-reflect on one's roadblocks and find ways to overcome them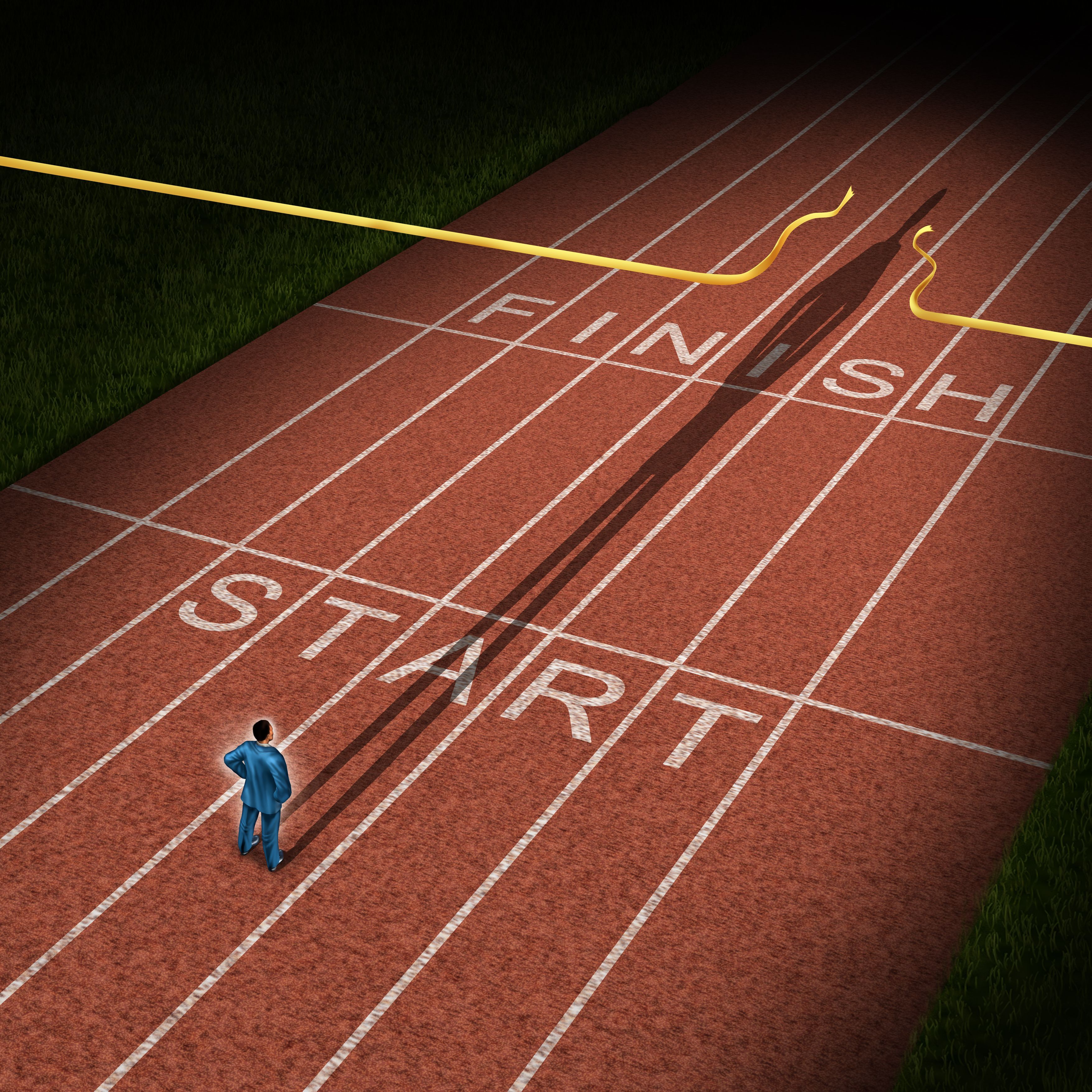 Although it can seem futile in the beginning, having a clear vision helps an individual choose the life coaching courses and training that best aligns with their interest. It asserts the motivation, goals, and expectations from the training and helps one become a successful life coach in the days to come.
Get the required life coaching certification>
With the vision and niche sorted, the next step is to look for the right courses and certifications. Getting fundamental training is key if you want your potential clients to trust you with their problems.
However, you need to also keep in mind that becoming a life coach isn't restrained by a certification. You can typically become one without proper certification. Getting a certification solidifies your stand in such a competitive market.
Getting the right certification binds a life coach by ethical guidelines where there is more rigour to the process. It is often a case-by-case situation because there are life coaches that have no formal certification and still earn in six figures and there are official life coaches with certifications that are struggling to make ends meet.
Your credibility depends on how well you treat your clients and help them with the issues they have come to you with.
When looking for a rewarding and worthy life coach certification to enroll into, make sure that you focus on credibility. It should be verified by a popular regulatory body like International Coaching Federation (ICF)and European Mentoring and Coaching Council (EMCC). They are known to only accredit courses that abide by ethical guidelines and offer good-quality training programs.
Most of the certifications and courses are hour-based. This means that you have to finish the allocated hours of training to get the certification. Also, since life coaching programs are so rarely found, it isn't surprising that the authentic courses are pretty expensive, and rightfully so.
If you have been looking into the steps to becoming a life coach, this is a quintessential one that you can't skip out on.
"Coaching helps you take responsibility for your life, let go of what others think and become your true self. It is about creating the life that you want and deserve." - Emma Louise Elsey
Understand the Skills Involved in Becoming a Life Coach
A life coach's skills aren't limited to "just conducting the sessions." Although it is likely the most important part of their onboarding process, there are a lot more skills that a potential life coach needs to master.
From administrative to marketing skills, all of them equate to the journey of a successful life coach and I will be highlighting some of the most important ones based on my personal experiences.
Coaching Skills:
According to ICF (International Coaching Federation), "Coaching is all about partnering with clients in a thought-provoking and creative process that inspires them to maximize their personal and professional potential."
My definition of Coaching is empowering people to their fullest potential and partnering with them to identify their strengths and bringing congruency in their Thoughts, Emotions, and Actions.
As a life coach, having qualitative coaching skills is key. Not only does it guide a client's life trajectory towards the right direction, but it also promotes a sense of self-reliance to push them to take a step forward towards their goals.
Administrative skills
The first and one of the most monotonous (yet crucial) skills to master are the administrative ones. It involves proper maintenance of the online presence of the coach on social media platforms, aka, the website. It also renders to the billing, bookkeeping, calendar updates and even keeping a check on the mailing list.
Marketing skills
The life coaching market is a competitive one. So, if you stop marketing your skills, there are high chances that your online presence will reach a plateau, followed by a decline. That is the absolute last thing you want to experience in your career. Instead, focus on marketing your skillset, your credibility as a life coach so your potential clients know about you and book a session eventually.
Following are some of the best ways you can brand yourself as a leading life coach in the market:
Start with offline networking
Although it is 2021, offline networking can leave a huge boost to your branding. Simply attending a few targeted events in your niche can help you meet the right people in your circle. Not just potential leaders in your business, these kinds of events are also places to acquire potential clients. It can be an amazing spot to get referrals for your business and take it to the top line.
Leverage Video
I can't stress this enough but text-based content isn't "in" right now as much as you thought. Yes, it still holds significance but simply relying on text-based content will only take your branding and online presence so far. Instead, leverage the power of videos. Invest your time creating short, crisp, and relatable videos that your audience will find value in.
Share a "free" course
As a novice life coach on a journey to building your online repertoire and clientele, having a solid mailing list is key. And, the best way to achieve that is by offering something that your target audience will sign up for. Make sure that your freebie or even your curated course holds a value that the audience won't regret signing up for.
Know your brand
Understanding your branding agenda is a riding ticket to success. For example, if your life coaching services are geared towards the youth, focus on aligning your branding to cater to their needs. If your branding is for the corporates, focus on moulding your content accordingly. It is a matter of tweaking and adjusting until it finally clicks and falls into place.
Spend your time where it converts
As an entrepreneur, you need to invest your energy into outlets that generate results and revenue. If you are getting more clients from social media platforms, optimize your content to augment that interaction and engagement. If you find more referrals from offline events, amp up your visitations to such events. Identifying your ideal source of revenue generation outlet is what makes a big impact on your branding.
Selling skills
Yes, you heard it right. As a life coach, selling your skills is an important one. Although your motive is to help people live their envisioned life, you need to pay your bills too. Active selling with the right strategies converts into paying clients (sometimes even recurring ones).
If you have a set of inquiries about your services, you need to address them in a way so they turn into potential clients. Typically, as a life coach, you should hire a team that will help you convert your leads to sales. However, when selling, it is important that you don't come off as "too sale-sy". Try to channel your sales meetings as consults. Understand your potential client's problems and then address them accordingly. Educating your clients from the beginning about the ropes of coaching, clearly defining your boundaries in what services you offer converts maximum people as people are looking for clarity overselling.
Upgrading skills
Learning is constant, it's a journey and not a destination. With the changing world, people's problems are intensifying and changing too. If you want to be on the top of your game, it is important that you are always polishing your skills. From reading the latest books and trends to attending seminars and workshops, it is important that you keep up with the upgraded and modern coaching tools and models to help individuals the right way. Join local coaching bodies, take part in different coaching conclaves, don't stop with designations - keep learning. Despite being a Master Certified Coach with ICF and Master Practitioner MP, I still keep learning and sharpening my saw as late Stephen Covey's Habit 7 says.
One of the best ways to upgrade your skills as a life coach is to read more and more books. Typically, I am biased with a few of my favorite picks, including:
Co-Active Coaching: Changing Business, Transforming Lives by Henry Kimsey-House, Karen Kimsey-House, Phillip Sandahl, and Laura Whitworth
Born to Win: Transactional Analysis with Gestalt Experiments by Muriel James, Dorothy Jongeward
Coaching for Performance by John Whitmore
Man's Search for Meaning by Viktor Frankl
Becoming a Person by Carl Rogers
Competency building is part of the skill set that every life coach should harness. Upgrading one's skills also reflect on personal growth.
Communication skills
You'd be surprised to know but many life coaches can struggle with their communication skills. You can't afford to be one of them. When you are supporting your client through an in-person or virtual session, communication is key. From paraphrasing to powerful questioning, you need to be mindfully aware and be at the top of your game through it all.
It can be taxing to have your client's emotions unfurled in front of you. Instead of being at your breaking point, as a life coach, you need to provide them with the support that they need. Proper and transparent communication can help make a difference in one's life and to know that you were responsible for that change can often be exhilarating.
Plan a gradual transition
Suddenly becoming a life coach or life coach trainer after quitting your previous job on a whim isn't going to work out well for you. You need to be gradual with the transition that you make from your previous profession to your current one.
Sometimes, the income expectations from a life coaching job are what drives people to transform into one. However, what many people don't realise is that earning a six-figure income takes time. The life coach that you scrolled past on your Instagram page who is earning in six figures took time to reach there. It is a work in progress.
Like any new business, even life coaching takes time to show results. It will take you days or even months to have a fully booked month.
But, don't be discouraged by the above notations. My intention is to give you a realistic not just optimistic and practical picture and not demotivate you. On the flip side, I can encourage you to make a slow transition to your life coaching profession.
However, while making the transition, keep the following in mind:
It is a gradual process that takes time to become fruitful
Have realistic goals and expectations
Not every client that has availed your service once will come with seconds
You might experience a client cancelling without a warning
Transition to becoming a full-time life coach can be a tedious, and overbearing process
So, if you are ready to embark on this journey, the transition becomes a lot more linear and faster. Don't get blindsided and give up everything that you have worked hard for over the years. Instead, start pursuing it as a side hustle first and then work your way up from there.
If you are in the cross-path trying to figure out the best way to transition, I can help you navigate through it. We can discuss your goals and aspirations. You can book a consultation via www.coachdrparas.com/contact.
Focus on establishing your digital footprint
Whenever someone asks me how to become a life coach, I ask them about their digital footprint. As weird as it sounds, it plays a crucial role in the long run. In a world where millions of people are resorting to the internet to find products, and get help for their problems, your potential clients are looking for you online.
So, establishing a reputable digital footprint is not a question but a necessity. Your brand as a life coach online can not just improve your clientele but help you acquire a host of credibility too. Instead of sitting back, work on your social media handles and focus on driving the most traffic to your website with organic targeting.
Price your services the right way
The session fees of a life coach are subjective. While some might like to stick to their independent life coaching businesses, some work under organizations to have a steady life coach salary.
I'd recommend starting your journey with an independent business. There are coaches that can charge 50 GBP and there are coaches that charge over 1000 GBP for one-hour sessions. It is a matter of being realistic with your prices. A life coach's experience will influence their fees, so price your services accordingly.
Many life coaches have a tendency to under-price their sessions thinking that the market competition is rough. What you don't realize is that you are charging for your skills. So, don't shy away from charging the right price that you think you deserve for the efforts that you are putting in.
Understand your client's needs
A client seeking a life coaching session isn't coming around to hang out with you. They are either here to get help with their personal or professional setbacks or issues. So, understanding their needs is the first step towards becoming a successful life coach.
Instead of cutting through your client's talk, you need to make them believe that you understand what they are going through.
The best way to understand your clients is to exhibit good listening skills. You can't expect profound results if you don't even let your client open up about their struggles and the kind of help they are seeking from you.
Prepare custom coaching programs to address different clients
Not every client that walks in through your office door needs the same help as the previous one. Everyone is battling their own struggles. And, unlike physical and mental ailments where you know which doctor to seek, most people aren't even sure when to get help from a life coach.
Even though life coaching is becoming a more mainstream concept with more and more people realising its power, an average person struggling with their 9-5 job won't think about life coaching at first.
Instead of selling your life coaching services vaguely, sell customized plans that cater to specific problems and shortcomings. Having an outline list of problems that you'd tackle helps the potential clients relate to it and eventually get the help they have been looking for. In short, you are facilitating their approach by pinpointing exact areas of life issues that you can help an individual with.
Custom coaching programs also help your potential clients buy the solution instead of the coaching service. As monetary as it sounds, that is the practicality of life.
Leverage the power of marketing
And, by marketing, we are emphasising more on the online marketing strategies. It doesn't matter if you are offering life coaching sessions or life coaching courses, leveraging the right platforms for marketing is crucial. You need to brand yourself as a leading name in the market and strategize marketing of your skills and achievements can help with that.
For building an effective online presence, I'd recommend hiring a social media marketer who knows what they are doing. There are organic ways of growing and then there are targeted ads. Your aim would be to use a mix of both so you can grow your online presence at a quicker and sustained rate.
However, I understand that hiring a marketer at the beginning of your life coaching career can be difficult. So, leverage the power of the internet in those cases. Learn about the viable marketing tactics and implement them. Engage with your audience and provide them with resolutions to the queries they come to you with.
Also, for beginners, another way of marketing is with in-person networking. This enables the budding life coaches to network with more and more people in their niche to get a word about themselves out in the market.
Focus on building a Mailing list
Much like any business, even life coaching courses or training businesses reap amazing benefits with mailing lists. Not only can you reap amazing benefits by reaching your target audience, but you can also use it to offer discounts, announce changes, or other notifications that your potential lead pool should know about.
Treat this mailing list like a weekly or bi-monthly newsletter. You want to create a lucrative mailing list where you will be able to leverage that to make potential sales via inquiries. The process is time-consuming and takes a lot of effort but it does generate potential successes in the future.
Align your core competencies
The International Coaching Federation (ICF) has outlined a list of core competencies that every coach should abide by. These are the set of rules that every coach needs to not just understand but implement during their practice.
Some of the updated core competencies include:
Foundation
Following by the coaching ethics as stated by ICF
Having a coaching mindset with preconceived visualization of a client-centered coaching
Co-creating the Relationship - Agreement
Draft and maintain involved legal and formal agreements between the coach and the client for future references. The agreement should have a clear mention of the coaching process, planning, and the expected goals from the session.
Instill trust and reliability for the client so they feel comfortable during the progression of the session. Focus on creating a safe and non-judgemental environment where the client can share their issues with ease.
Be present at the moment during the session and give the client their undivided attention.
Effective communication
Having an open and transparent community with the client is necessary for the client to establish openness. This helps the client discuss their struggles freely without having to worry about shortcomings and overcome their habit of overthinking.
Active listening
Being perceptive and engaging while the client narrates their problems is a crucial competency in a life coach. It is important that the coach remains attentive throughout the session to pick out the questionable remarks and have a clear understanding of what's being said and what's left unsaid.
The coach should also allow clients' self-expression instead of cutting them mid-way through their talks.
Evoke Awareness
Leverage popular and effective coaching tools and techniques including powerful questioning and silence to help the client navigate through their struggles and motivate them on the right path to success.
Cultivates learning and Growth
A life coach should actively partner with their client to transform their learning and insights into an actionable plan that they can work on.
Prioritizing client autonomy is also a crucial part of the core competencies of a certified and successful life coach.
Consistently work on designing new goals depending on the client's progress and current state in life.
All of these ICF core competencies support a better understanding of the skills and expertise of a life coach in the current world.
How Long Does it Take to Become a Life Coach?
The duration of your life coach training will decide how long it takes for you to become an accredited and certified life coach ready to take on clients. Typically, most of the accredited training courses last between 6-12 months and you need to commit to that.
However, if you are in a rush and want to get things done easier, there are non-accredited life coaching courses that take less time. There are several accredited courses that can be completed within a few hours too.
With Life-Leadership coach, Dr Paras, you get to learn from ICF-accredited life coaching courses. I do believe in offering training and support that will benefit my students in the long run in helping change and transform the lives of others. For someone who closely believes in the power of coaching, integrating life coaching courses and programs was definitive.
FAQs
Is it worth becoming a life coach?
While you might struggle to become a life coach initially, every part of it is worth the pain. Not only do you get to help people with your support, but you also get to witness massive and positive transformations in people's lives. You can't trade that feeling for anything.
Can I become a life coach without certification?
Yes, you can. However, I'd recommend getting proper certifications and accreditations from international bodies like ICF and EMCC can help you to brush up on your skills and learn authentic coaching at global standards and make your portfolio stand out in such a competitive market. Getting proper certifications and training reflects on how well you can help your clients in the future.
Does life coaching require a license?
Again, no. However, since you are going to earn money from your services, I'd recommend getting the business legally looked out for. Typically, you should have a legal team that can draft your agreements and other documents. However, since there are no regulatory bodies overlooking life coaching services, you can go ahead with your skills.
What do life coaches charge per hour?
Typically, the per-session fee of a life coach depends on their skills. It can start from anywhere between £40 to £500 per hour. However, that is a very nominal fee and will change depending on the experience, location, and purpose of the session.
Is there a demand for life coaches?
Yes, the life coaching market is booming right now. With more and more people de-stigmatizing asking for help and moving towards availing Life coaching services, the demand for life coaches is on the rise.
What life coaching courses can I study?
If you want to get into accredited courses (which I'd personally suggest), my training academy offers ICF-accredited courses. The Matrrix ICF - ACTP Program is a leading life coach training program that can help you get started with life coaching without any apprehensions.
What courses are similar to life coaching courses?.
At Matrrix, we offer a host of coaching and certification programs besides life coaching. If you are interested, NLP certification and Mindfulness Certification programs are two of the top courses we highly recommend to our students.
Conclusion
Choosing the profession of a life coach can be extremely rewarding. Not only can you help align people's lives and paths, but it also reflects on your personal growth. However, I can't deny that becoming a life coach is a tumultuous journey, one that requires dedication and consistency.
Instead of running after this profession because of its lucrative pay, focus on the ideologies of helping people. If you excel in what you do, getting clients will become a cakewalk. However, always keep realistic expectations. You need to start with baby steps and then gradually work your way up from there.
With me, Dr Paras, I can help you understand the elements that go into becoming a good life coach. From learning the practical to the implementational skills, you get to turn everything around for your benefit. I can help you learn the basics of life coaching, understand how to grow your presence, and also familiarize yourself with the ethical conduct involved in the process.
Still wondering how to become a life coach, leave us a line here to book a free consultation.