Top 10 Factors To Consider When Choosing A Leadership Coach
A leadership coach can help with this. A professional coach can assist you in developing a comprehensive and practical skillset for your next senior position. This could involve things like communication, organization, and strategic planning.
However, you need to learn what qualities to look for in a good mentor before you hire a leadership coach.
Here we have the top 10 factors before hiring a leadership coach. So the factors are: -
1. Certifications are number one.
Focusing entirely on coaches who have a certificate in life coaching is one of the simplest methods to start screening out potential leadership coaches.
While certification does not reveal all of a coach's expertise and abilities, it can provide a starting point for your search. All professional coaches should have the necessary credentials.
2. Contact Frequency and Mode
How often should you meet for coaching — once a week, once a month, twice a month, etc.? Is each session a day, an hour, or 15 minutes long? If you're going through a lot of change or flux, you might need to work with someone more closely for a while. It may be good to have an hour per month if you are pretty settled in your profession.
Will email support be available between verbal meetings, and if so, what are the parameters?
3. Their Specialized Knowledge
Suppose you want to improve your work or yourself in a specific area. In that case, you may need to find someone who has experience and knowledge in that area – for example, you may develop effective communication, develop business development strategy, sales, and marketing skills, or navigate a complex organizational structure. They must have taken some courses in life coaching. Alternatively, you could want to find someone who can function as a thought partner to help you build your independent thinking so that you can make breakthroughs.
4. Experience
There are two attributes in a coach that you should look for.
The first is the coach's previous leadership experience. They must provide good instances of leading large teams in difficult situations.
The second factor is your profession or industry's leadership coaching experience.
An expert isn't always required. However, if you work in a specialty or technical field, you will confront unique leadership challenges. These may be challenges that only someone with prior experience in the field can comprehend.
5. Their Personality
Are they direct, diplomatic, sweet-natured, or bold? Do they pay attention - indeed, pay attention? Do they prefer email, phone, or in-person communication?
Is it true that they are entirely honest with you? Do they tell you what they think you should do, or do they encourage you to think for yourself, allowing you to learn more about yourself and reach breakthroughs?
No one style is superior to another; it depends on what works best for you.
6. Their Purposes
Do they share your ideas in terms of morality, ethics, spirituality, and business? It's important to know this upfront because, for example, they're motivated by getting results as quickly as possible. In contrast, you're motivated by learning more about yourself through high-level thinking and personal discovery, and you can run into some problems sooner or later.
Similarly, if you both value communication but favor long and intimate chats with your subordinates while preferring a 'one minute manager' strategy of keeping communication open but brief and sweet, there may be some issues.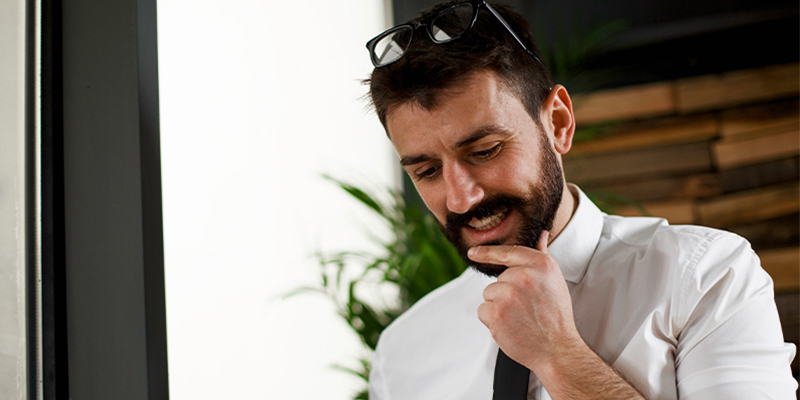 7. Cost
Although the cost of coaching is unavoidably essential, it should not be the primary consideration.
You get what you pay for in most cases, so if your prospective coach charges a high fee, think about the ROI they've been able to help their clients achieve or the time and resources they can help you save, which may prove to be far more cost-effective than a less expensive coach who can't help you achieve the same level of results or savings.
8. Your Relationship
This is, without a doubt, the essential component. If your prospective coach appears to have all the necessary qualities on paper, but you don't click with them, you may need to look for another coach.
That being said, you don't necessarily want to discover someone who is precisely like you and with whom you agree. Your coach must both push and support you, so it's probably a good thing they get you thinking in new ways that don't always make sense.
Ascertain that you are at ease expressing yourself and that you can trust this person to want the best for you and to support you in attaining your personal and business objectives.
9. Clarity is provided by the right coach.
Coaching is a planned, collaborative activity between the coach and the coachee. Its structure should be understood and approved by both direct and indirect stakeholders.
From identifying the coachee's issues to accomplishing a clearly defined goal, a severe executive coaching specialist will lead the client through the coaching process.
Clients must understand how coaching will help them develop new abilities and how the coach will help them transform those skills into habits.
Don't be satisfied with hazy answers about ill-defined objectives and enigmatic routes to them. If your coach does not provide clarity from the start, move on to another coach.
10. Methods
Finally, but certainly not least, is the practical side of coaching. Because you'll be devoting time to working with a coach, you'll want to select a coaching method that works for you.
Do you prefer to speak with someone over the phone or via Zoom? Do you like to speak with someone in person?
Do you expect them to always respond to emails promptly? Or would you want to have a set time slot with a coach who can answer your pressing questions?
Conclusion
There is no nothing as a perfect coach, after all. When looking for a leadership coach, look for someone that is a good fit for you, your values, and your situation.
A natural bond with that person is a good sign that you'll be able to build a great professional relationship with them.
Of course, you don't have to wait for a coach to start learning about leadership. For the most up-to-date articles and guidelines on leading a team, go to our lead area. Well, if you are looking for coach certifications or an executive coaching, Coach Dr. Paras website is good to go for all your queries.