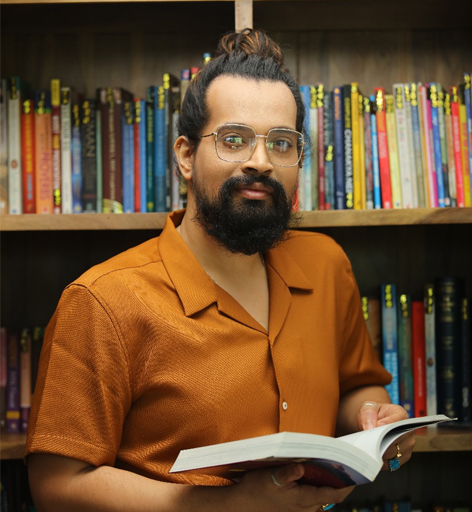 Dr. Paras
As a Master Certified Coach (MCC) from ICF and EIA - Master Practitioner (MP) and Assessor from EMCC, I've transformed the lives of many through my coaching, training, supervision, and mentoring sessions. My firm belief lies in the mind being the greatest tool and I continue to explore ways to develop one's capabilities. I consider myself responsible to bring that change in individuals and organizations I partner with, making each one excel at their strengths. It's the pure passion that drives my success stories in this highly rewarding industry.
It's been a journey of over 15 years, and the challenges have been exciting, pushing me to excel while making the clients I partner with demonstrate the best of their abilities. It gives me immense pleasure to share my learnings through certification programs that are on par with international standards.
Coaching is a wonderful medium through which I get to use the appropriate tools and techniques to touch the lives of people. I've enjoyed doing transformational work in the areas of behavioral patterns through programs like 'Transform Mind Transform Life', and 'Mindfulness Self Discover Insight Series'.
My Learnings & Accomplishments
Amazed that one can tap the power of the subconscious mind to their advantage, I've also earned the Hypnotherapy Certification from San Francisco CA and Diploma from the American Council of Hypnotherapy Examiners. This has given me a deeper understanding of the subject, empowering me further to develop high-level courses for all aspiring hypnotists. I've partnered with many clients to resolve deep-rooted issues through the power of this therapy.
I've also delved deep to learn, practice, and emulate the techniques required to be a Mindfulness Practitioner. This Mindfulness Practitioner Certification has given me the platform to develop my vision for this technique and create world-class certification programs for aspiring mindfulness practitioners
Tava-Mitram is one of the initiatives that is closest to my heart. As a founder of this self-help group, Tava-Mitram is created to use the power of group coaching for the less fortunate. I aim for an emotionally-strong India, wherein
these groups of people will overcome their challenges and build on their potential with a focus on their goals. I envision this method to be a path-breaking solution, giving vision to the lives of those who have lost their way in the journey of life
I've also launched the Iinner Universe Education Foundation. This is a certification body established to run and manage the functioning of Tava-Mitram. IIUEF governs the creation of certification programs for individuals and organizations. Professionals certified through IIUEF have the awareness that their course and examination has followed a stringent process as set by the organization.
After establishing my coach training firm, Matrrix, in 2015, my passion to study the complexity of the human mind has always been on the rise. The prestigious 'Young Leader Award' by the International Coach Federation, U.S.A. (2018) is one of the most special awards from my other list of awards. This serves as a reminder to make coaching accessible to all, bringing a transformation at every stage of life.
Book A Free Consulting Session
Young Leader Award by the International Coach Federation (ICF)
Mindfulness Coach of the Year by the World HRD Congress
Mentor Coach of the Year award by The Golden Globe Tigers
Life Coach of the Year award by HRD
Why Choose to Partner with Me?
Be it the role of a Life Coach or a Business Coach Mentor, I've had the innate ability to connect with people on a deeper level. You can be an entrepreneur looking for a personal coach, or an organization who requires their employees to be coached, trained, and mentored at the highest level. You can be an individual who is looking to scale their personal and professional life and rewrite their story or choose to coach as a profession.
My approach revolves around developing these core strengths in people -
Building a strategic command to have better clarity and vision
Developing a connectedness to collaborate successfully
Using the power of subtle influencing to make powerful decisions
Skillful execution to maintain the drive and accomplish tasks
Work on nurturing the learner within to constantly challenge the self
Dr Paras' Strengths (Gallup Strengths Finder)

What People Say